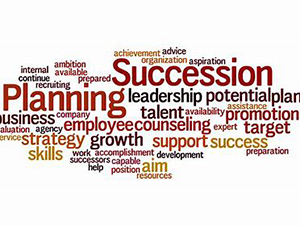 Succession Planning
A Succession Plan is a strategic document usually developed by nonprofits as part of their Strategic Plan. The plan should lay out what to do if an executive, key staff person or board member leaves the organization either planned or abruptly. The plan should also show how you should prepare the organization for the departure before it happens. Our new workshops will help you to implement your plan when needed.
For years the Bohse team has been doing Strategic Plans for hundreds of nonprofits. In all our plans we always highlighted the need to do separate fundraising and marketing plans. While a succession plan was also on the to do list, we did not provide much discussion or tools to help one complete a succession plan but now because of my own experience we are adding workshops to help you write a succession plan.
I was the Executive Director of a nonprofit called Senior Citizens Activities Network (SCAN) and part of my life plan I was to retire after ten year from SCAN in 2021. I gave my notice to the Board of Directors and at first, they did not want to believe me but by April,2021 the message was clear I was leaving. I had eight months to get SCAN's house in order so that their would-be orderly transition. I learned my lesson for the need to have a written succession plan, so I want to share with you the lessons learned in my new workshops. We will cover the following:
Understand the need for a written succession plan to be implemented in planned and emergency situations;
Know what essential documents and filingsystems should be in place andmaintained annually to support an effective transition.
Develop a process to fill leadership positions, from searches and interviews through to acceptance and orderly on-boarding;
We will provide sample job descriptions and tools to help you complete the plan in a timely matter.
If appropriate, we will work with the departing individual to make sure they understand that they may need their own life plan.
At the end of the process, the Bohse Team will review your final board approved plan and will be available to help implement it when and if the time comes.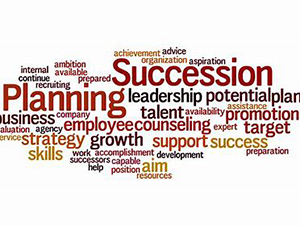 "I highly recommend Pat Bohse, the outgoing Executive Director of Senior Citizens Activities Network, Inc. (SCAN). Pat and her consulting firm arrived at SCAN 10 years ago to upgrade our services. While assessing the organization, the role of Executive Director became available. She was offered the position. According to my predecessors, it was a godsend that Pat accepted the job because she had years of experience in the aging field. SCAN was struggling to survive at that time, and in her role as Executive Director, Pat guided the organization through innumerable ups and downs. She left the organization after 10 years with a solid framework, which is both fiscally solvent and operationally sound. Executive Director positions have many roles and responsibilities. Pat was able to manage all aspects with great organizational skill, managing deadlines without difficulty. It is with confidence and assurance that I can highly recommend Bohse & Associates. Your company will greatly benefit from Pat's knowledge and expertise."
Tracy L. Wolfman, RN, BSN, MA
SCAN
"Pat Bohse worked closely with me as well as the SCAN Board Members and entire staff to effectively provide a seamless transition for my new role as Executive Director of SCAN. Her thorough planning included detailed SOPs on all the agency's business functions. Pat also provided detailed assessments of staff and an organized archive of all of SCAN's events, programs, donors, grant applications and marketing efforts. Her assistance was invaluable in preparing me for this new role. I highly recommend Pat for your organization's leadership transition efforts."
Mike Ciavolino
Executive Director
Senior Citizens Activities Network