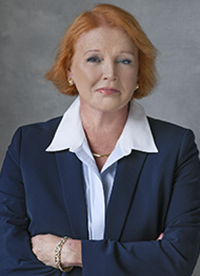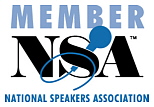 Professional Speaking
Pat Bohse could never have anticipated that caring for her disabled sister, and later her aging mother, would provide her with the foundation for a career that would touch the lives of so many others in need, but indeed it has. Her history has helped to shape her values: that everyone - regardless of their circumstances, physical condition or mental abilities has value. Food, clothing, education, a safe place to live and the right to be respected are basic needs for all people. It is this personal philosophy, coupled with Pat's extensive experience as an executive director, board member, volunteer, author and speaker, TV and radio host, which has given Pat the "Head and the Heart" to offer the breadth and depth of her expertise and guidance to successfully help individuals and businesses.
Pat is a dynamic speaker and a master facilitator in leading groups to identify issues and develop solutions. She has spoken at a variety of events, including association seminars, national conferences, board retreats and staff development workshops.
Pat is dedicated to providing information, management techniques, and communication skills that will awaken and motivate listeners to new and alternative ways of thinking. She treats information as Power and enjoys being the conduit of offering great information to her audiences so that when they leave they are inspired to take action.
Pat's Qualifications:
Host of SCAN's Welcome to SCAN TV Show*
Former Co-host for Not-for-Profit eXchange weekly internet radio show
Member of National Speakers Association (NSA)
Founding Member of New Jersey Chapter of NSA
Past President of NJ-NSA