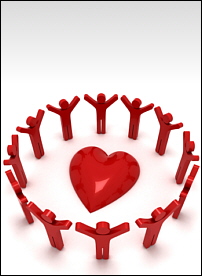 Board of Directors Development
Traditionally, executive directors, Board chairs and Board members have not had a resource with whom they can brainstorm or discuss critical issues that require executive action. Issues of confidentiality and credibility often deter these executives from turning to peers and subordinates for advice.

As a result, many take action without the benefit of an objective input, which can lead to frustration and diminished productivity.

Bohse & Associates can improve the operation and effectiveness of your organization by helping you to execute Board audits and electronic self-assessments, establish advisory councils, facilitate conflict resolution, and by providing a knowledgeable sounding board for any issue arising from the management of your organization.

Our Board of Directors consulting services uses the "BOARD" approach to define management issues and can help you create an effective, efficient, and powerful Board:
Basic Training
Overall Management of the Organization
Authority as an Employer
Responsibility (Legal, Fiduciary, Policy, Personnel, Management, Liability, Fundraising)
Direction (Strategic Planning for the Future)
Management Program Assistance
Bohse & Associates has more than four decades of experience in structuring management programs that help non-profit groups succeed. The Bohse Team can assist Board members to become more involved, facilitate the review of organizational structures and create effective internal and external communication programs.
Improving Board / Executive Director Communication
The Bohse Team can assist you by developing a job description for the executive director and by providing evaluation tools and guidance on hiring. Bohse can also act as a facilitator for conflict resolution if there is tension between the executive director, the staff, and the Board.
Board Audits
The Bohse Team has years of experience conducting Board Audits for non-profit organizations. Starting with a review of your bylaws—the instrument that tells the public how you run your business—we determine if they are up to date and reflect who you are and what you are doing now. If not, we can help you with the necessary updates. The Bohse Team also looks at the diversity of the Board (gender, age, ethnic background, skill sets) in relation to the bylaws, mission and vision, and assesses which skills are needed in order for you to do business better. The report produced will show the gaps in your Board composition and skills, and help guide you to make the appropriate choices when recruiting board members or seeking out professional volunteers.
In addition to our board of directors consulting services, Bohse & Associates offers workshop training. All workshops are available as half-day or full-day presentations.

Board Self-Assessments and Surveys
A key responsibility for any Board is to conduct a self-assessment at least once a year. The Bohse Team is uniquely positioned to help you with this recurrent process. Our web-based survey tool gives Board members the anonymity they need to answer questions honestly. Questions can be customized for any organization, using different types of formats (multiple choice, rating scales, drop-down menus, etc.). Bohse provides feedback on survey results in report form and will contact you in advance of your next survey date to help you annualize this process. This survey tool can also be used to tap staff, volunteers, or your general constituency for their ideas and comments.
In any non-profit organization, the Board of Directors is the employer. Yet, most Boards act as advisory councils rather than policymakers, which can be detrimental to an organization. Board members need to understand their roles, responsibilities and personal liabilities in order to effectively oversee their organization.
All of our Board of Directors workshops are offered as half-day or full-day sessions and are customized to your organization's needs.
The 6C's of Board Development Cash, Clout, Contacts, Credentials, Community & Commitment
This training program has been designed to assist Board of Directors of nonprofit agencies in the basic policies and procedures needed to run an effective and efficient organization. The program includes an indepth discussion and examples on the key elements that are needed to sustain and grow an organization.
Understanding Your Responsibilities and Liabilities as a Board Member
Board members have responsibilities to their constituency, staff, and the community at large. These responsibilities include fundraising, managing Board and staff relationships, and bridging the gap between the organization and community by raising awareness and support. Additionally, every Board of Directors has the same clear-cut responsibilities: Legal, Fiduciary, Policy, Personnel, and Management. This workshop defines these responsibilities and liabilities and provides an opportunity for discussion in a nonjudgmental forum.
How to Run A Good Board
A Board needs to be aware of their strengths and limitations, and must be able and ready to self-assess with an eye towards continuously improving their membership and performance. This workshop will instruct you on processes to recruit Board members who will be active and productive, how to provide orientation and training for new members, how to determine when and by what means to retire a Board member, and how to reward a member who has made a substantial contribution to your organization.
Committee Chair Training
The more work that can be accomplished in committee, the more a Board can focus on its fiduciary responsibilities. This training and facilitation session is directed toward committee leaders and focuses on getting more out of the committee process.
Managing Your Board and the Chair
Our training and coaching for executive directors, CEOs and Board Chairs provides instruction in the finer arts of managing the Board and Board processes.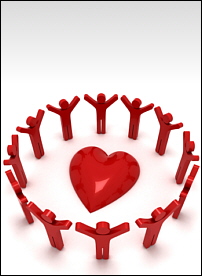 "The Center in Asbury Park is a small nonprofit, serving people living with HIV disease since 1992. We are governed by a Board of Directors, numbering under 15 people. In the summer of 2021, during the coronavirus pandemic, we decided that it was time, once again, to gather for a Board Retreat to focus on what we were doing and where we were heading. After looking in various places for a person to facilitate the retreat and guide us, we turned to Pat Bohse from Bohse Associates, Inc. Pat was perfect for us! She brought to the event a fantastic knowledge of what a Board of Directors is and should be. Her style is extremely professional and at the same time personal and warm, making us all feel comfortable and at ease. She delivered on what she proposed and gave us tools to improve our Board and move forward. Now it's up to us!"
Fr. Bob Kaeding
Executive Director
The Center of Asbury Park